Gregory Aziz Leads And Succeeds
Gregory James Aziz is the Chairman, President and CEO of National Steel Car, located in Hamilton, Ontario, where Aziz resides. The company is one of the world's leading railroad freight car engineering and manufacturing companies, building thousands of new railroad freight car each year.
Greg Aziz was born in London, Ontario on April 30, 1949. He attended Ridley College followed by Western University in Ontario, where he majored in economics. Gregory joined his family wholesale food business, Affiliated Foods, in 1971. This business grew to be a worldwide importer of fresh foods, and a distributor to all major fresh food wholesale markets across the United States and Eastern Canada.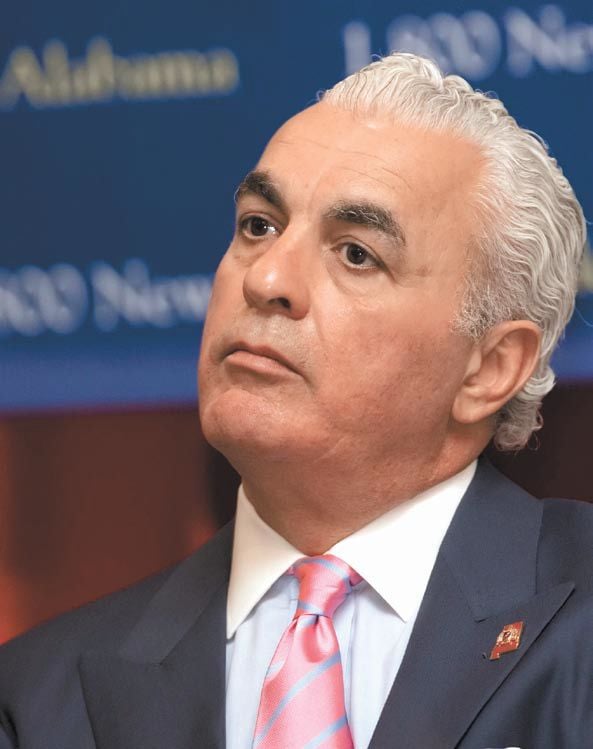 In the late 1980's and early 90's, Aziz worked in investment banking in New York. Then in 1994, he organized the purchase of National Steel Car from Dofasco. The company was founded in 1914, and Aziz's goal was to transform the company into North America's leading railroad freight car manufacturer. Today, he celebrates the achievement of that goal, as his company is the only engineering and manufacturing company of railroad freight cars to be certified ISO 9001:2008, an honor held for the past 18 years.
Aziz calls his employees the cornerstone of his company. He sees National Steel Car as a values-driven, dynamic company whose team members are constantly challenging themselves to not only honor the traditions of the past but to always lead in the pursuit of excellence. Aziz assures customers that his company will continue to combine innovative design with the quality and excellence in engineering they have always been known for. Therefore, railcar manufacturing will meet and even exceed the evolving needs and standards of the railroad industry.
Not only is Aziz supportive of his workers, but the company contributes to the local community in various ways. He donates to numerous local charities, and has sponsored the local theater and opera, the United Way, and the Salvation Army. National Steel Car throws an annual Christmas Party for past and present employees and their families and participates in local food drives. Greg and his wife, Irene, also sponsor the prominent Canadian Royal Agricultural Winter Fair. Go To This Page for related information.
With his knowledge of engineering and manufacturing, and strong leadership skills, Gregory J Aziz has spent the past 24 years building a company which not only leads the industry, but which thrives on teamwork and a sense of community.
See related link https://gregoryaziz1.wordpress.com/
---
Comments are closed.